Dashboards
Create your own dashboards from your Custom Reports and choose who to share them with, or use pre-defined dashboards specific for your industry.
View dashboards combining multiple large reports 'instantly' by choosing to view previously run report results that are refreshed using the eTrack Event Service.
In each dashboard section, toggle between a graph or table view, scale the graph or dynamically sort and filter the table with ease and power.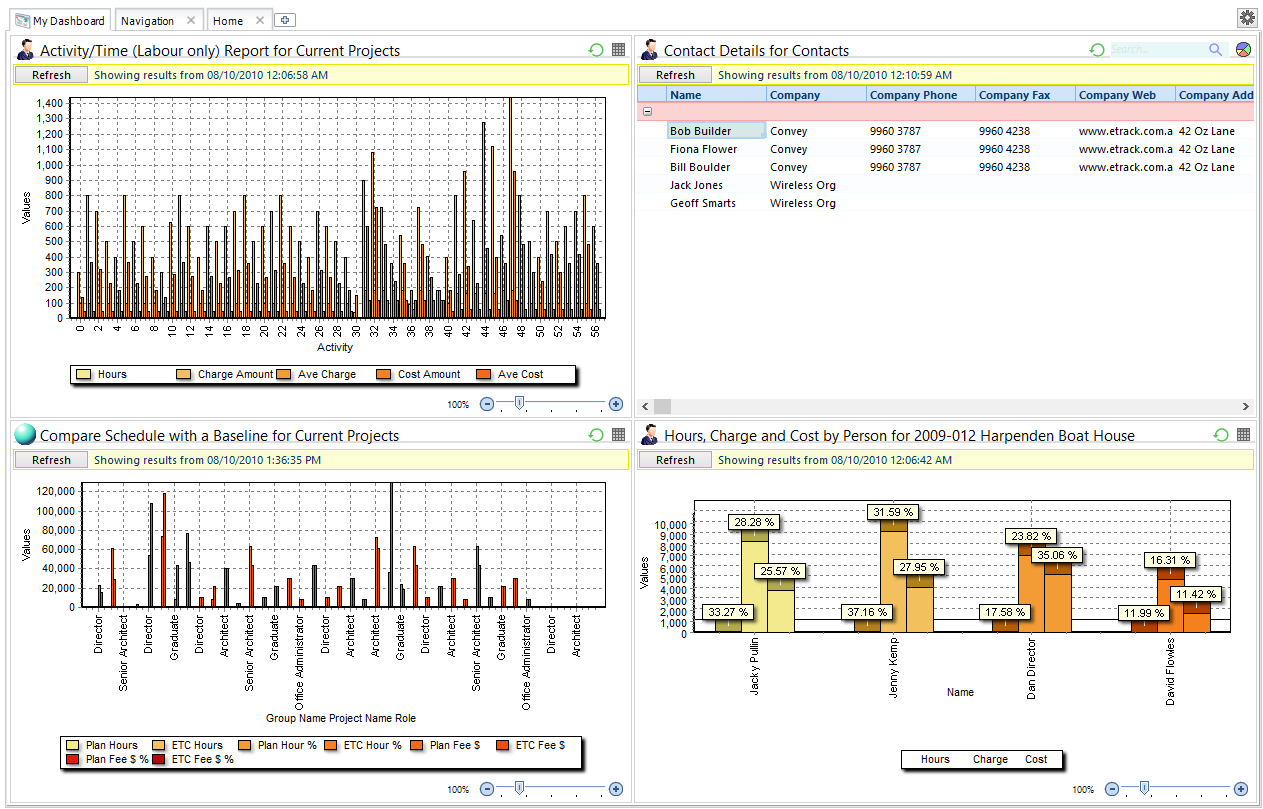 View Dashboards
Select the Dashboard icon at the top or select to display dashboards automatically when you open eTrack. You can have multiple dashboard tabs combining your own and those others have shared with you.

For large amounts of data click to view full screen.  In the Graph view you can scale just the x axis that enables a graph of a 1000 project to be expanded so useful.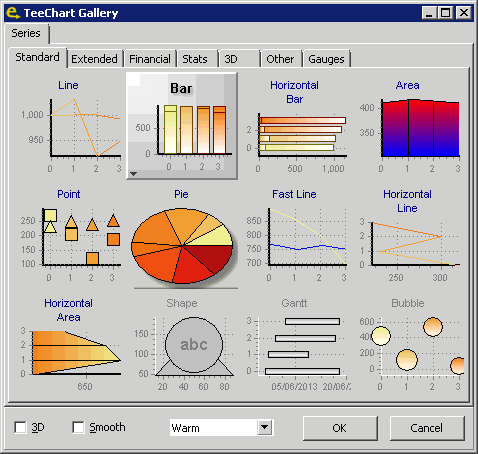 The table view is dynamic and you can group, sort, filter, print and export.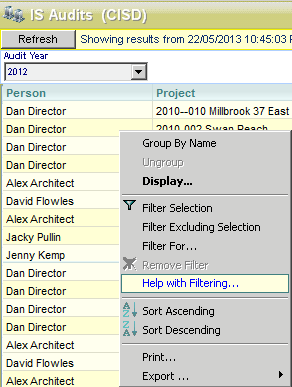 Create a Dashboard
To setup a dashboard area, simply click and complete the steps as shown in the picture. Each step selected displays intuitive choices on the right such as choosing the report, where to run it from in the tree, the display position, what chart type to default to and which security groups or people to share it with.