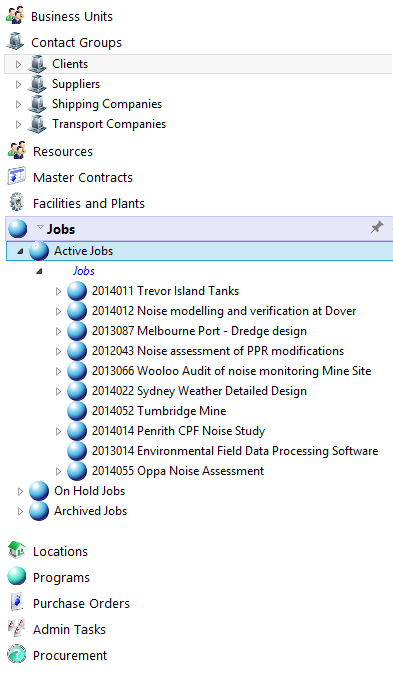 eTrack is a repository for all information across the company.  It has an innovative design allowing any business structure or terminology to be configured quickly without program changes.
eTrack is a multi-dimensional hierarchy that allows a Job etc to be related to different parts of the 'tree'.  For example, a typical configuration might simultaneously group Jobs by Business Units, Clients, Job Status, Contacts and Location.  This means fast navigation and reporting suited to your view of the business.
In addition you may choose to track non Job work (Admin Tasks), Facilities and Plants, Equipment and Roles, Contracts and Purchase Orders, or any other information in whatever structure you choose.
Intuitive Menus and Fast Navigation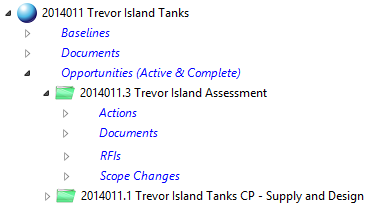 eTrack has very few menus and icons for you to learn. It has a New button, a Find that is across the whole system (you don't have to say what you are looking for) and a Back button. Everything else is accessed from context sensitive menus that change depending what you click on. If you don't know how to do something, or even what you can do, just right click and eTrack will tell you.
Job Details
The first tab changes to show the details of whatever is currently selected in the tree. Other icons provide one click access to Timesheets, Schedules, Accounts, Invoices, Reports, Documents, Dashboards, Emails and the Report Writer (depending on security).
Following shows a typical Job Details screen which is configured to your business.