eTrack is pleased to be represented so well in the National Disability OUTLOOK 2021 magazine.
We're featured in the technology articles on Page 80 onwards as shown below (…and no, this wasn't a paid editorial !).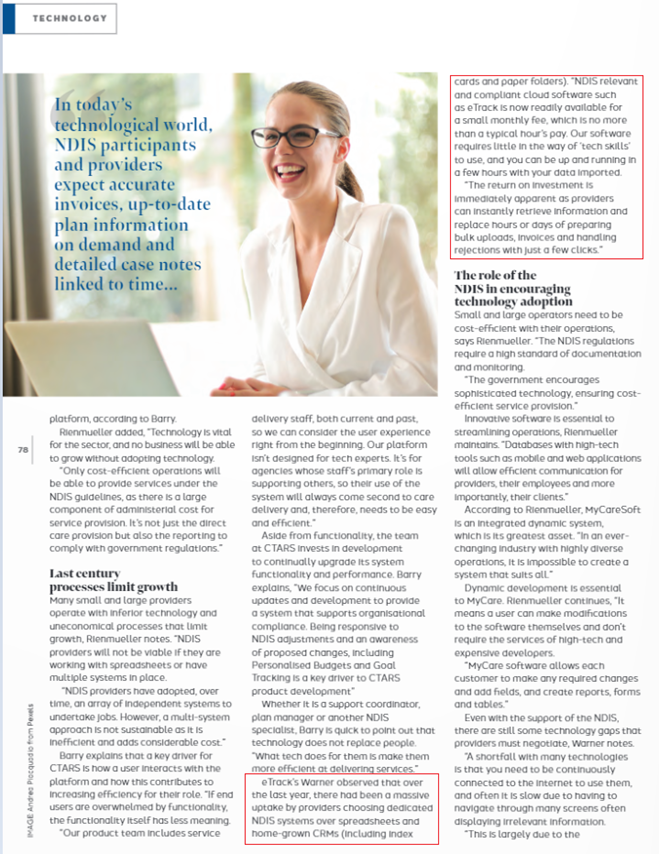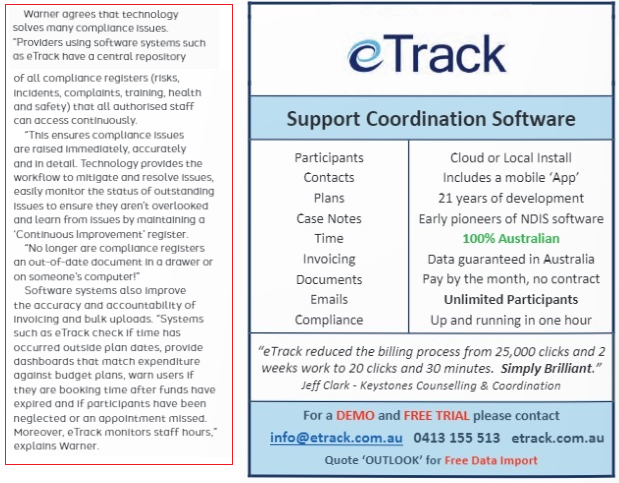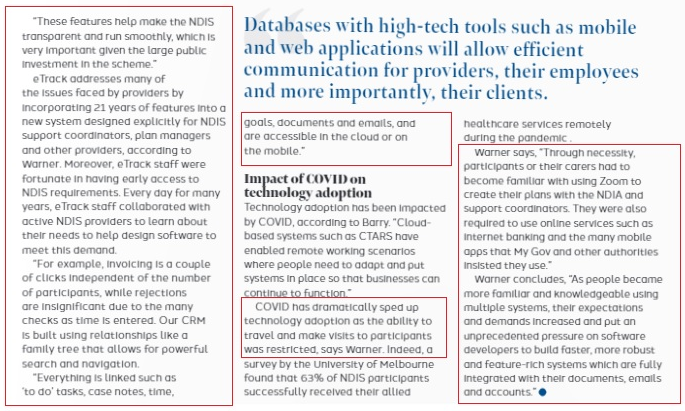 To view the article in context of the complete digital magazine please visit https://nationaldisabilityoutlook.com.au/. Scroll down until you see the font cover of OUTLOOK 2021 and click on it, click

to view full page, then type 80 where the page number is displayed

.
What would you like to see discussed in Outlook  2022 !  [email protected]