Support Coordinaton for NDIS and Aged Care
Are you as efficient and profitable as you could be?  Are multiple staff trying to juggle hundreds of tasks across scores of clients?
Are you worried about the NDIS Audit preparation costs and how to prepare?
eTrack can certainly help.    It has all the quality Registers you need to track compliance ready for your audit.   In one simple to use system it will help you manage thousands of tasks across hundreds of Clients and provide staff a holistic, centralised view of the contact details, correspondence, tasks, documents, emails and budgets of National Disability Insurance Scheme Participants and Aged Care Clients
eTrack is fully cloud based and has minimal setup costs.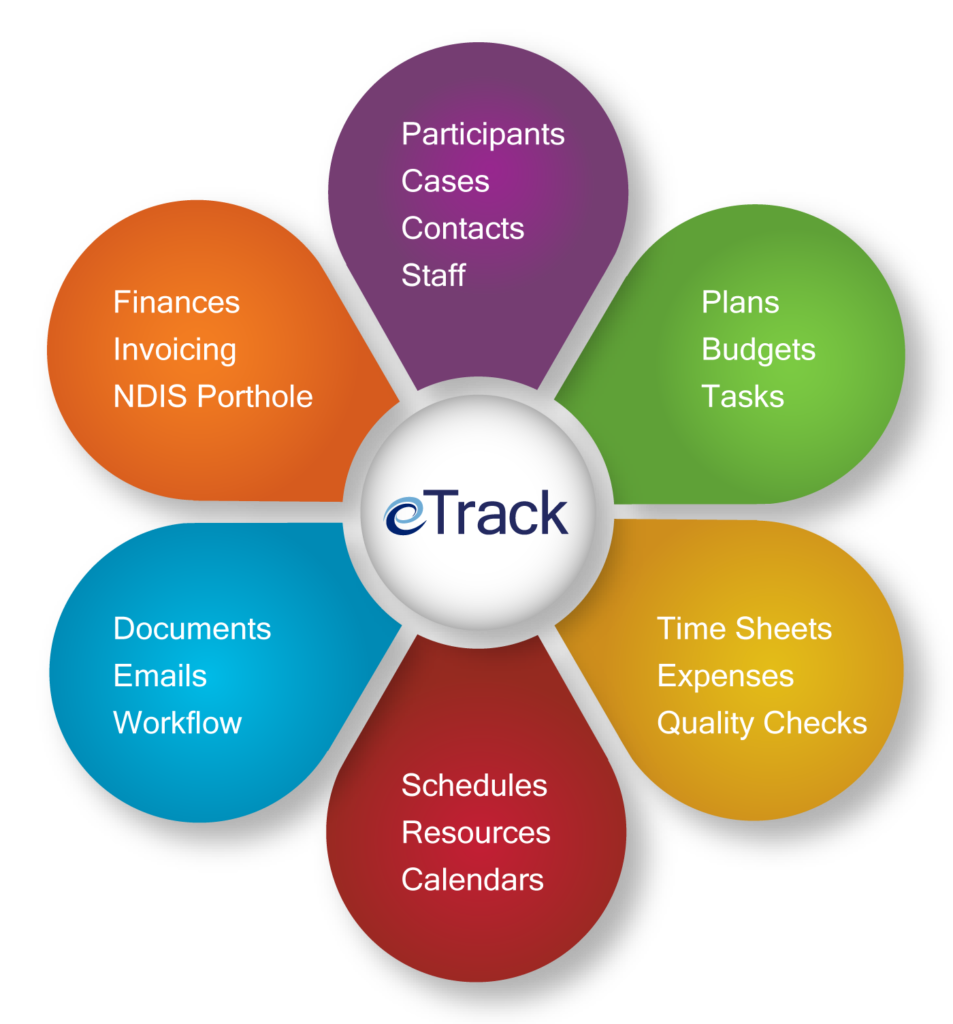 Benefits
Profitable and Efficient
Quality Registers to help you prepare for the NDIS Audit
Tailored to NDIS language linked to Goals
Fast upload of billable hours to NDIS Portal
Meet rapid time frames to respond to Clients
KPIs of Billable Time and Expenses by Staff, Client, Date..
Visibility of all tasks and correspondence by all Staff
Quickly re-allocate and re-prioritise tasks between Staff
Capture pre-planning time so can bill when Client signs up
Use Quality Checklists, Templates and Workflow
Fast and powerful search across whole system
Alerts and Reminders for Compliance and key Reports
KPI Reports on Staff efficiency, # of Clients, Area etc
Security between Providers and Coordinators